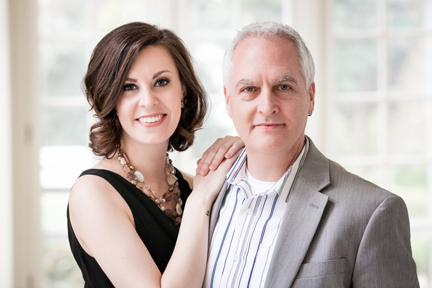 Love Shutter is a modern and fresh wedding and portrait photography studio that is 180 degrees from a strip mall photo studio. Our sessions are fun and relaxed, and we guarantee you'll love the photos we create. Our customers say our photos are unexpected treasures that will be family heirlooms for years to come, and we couldn't agree more.
Established in Charlotte NC, we specialize in location photography, so you can take pictures where you're comfortable or find a unique setting with special meaning.
It is clear that with this dynamic duo, the apple does not fall far from the tree. Yes, these two passionate photographers share DNA as they are an outstanding complementary father and daughter team. Both holding a degree in Bachelor of Fine Arts, these two photographers thoroughly enjoy creating artistic wedding and portrait photographs.
*Hair and Make-up by Cali Stott | Dress from Classic Bride and Formals | Venue is The Duke Mansion