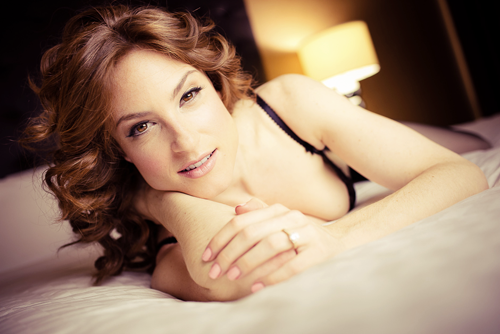 If you're looking for an intimate, personal gift for your fiancé that brings out the sexy in you, our boudoir portrait sessions are a one-of-a-kind experience that's unlike anything you may have ever done.
Love Shutter's resident boudoir expert Briana, knows how to connect with you on a personal level and will put you at ease as you are pampered by professional hair and make up professionals.
From sultry and smoldering to playful and flirty, your boudoir session will leave you feeling confident about how you look before your wedding day.
A Love Shutter Boudoir session includes; professional hair and make up, a 2 hour photo session, an unlisted and password protected online gallery, and hi-res and lo-res DVD.
Please contact Love Shutter to book your session!